Case Study - NDT Testing
We saved our customer $400,000 in the Mining Industry, here is how we did it...
➔CUSTOMER PROBLEM:
Foreign material moved through the conveyor causing overload, resulting in limit switches engaging and stopping in the conveyor. Tsubaki was engaged to conduct non-destructive testing to check chain for pins cracking. The chain sustained damage during operation and our client had concerns the chain would fail prematurely.
Tsubaki offered a solution that included...
Tsubaki ultrasonic testing service technician.
Non destructive testing of pins whilst chain was in service.
Quick and efficient results without sustaining downtime.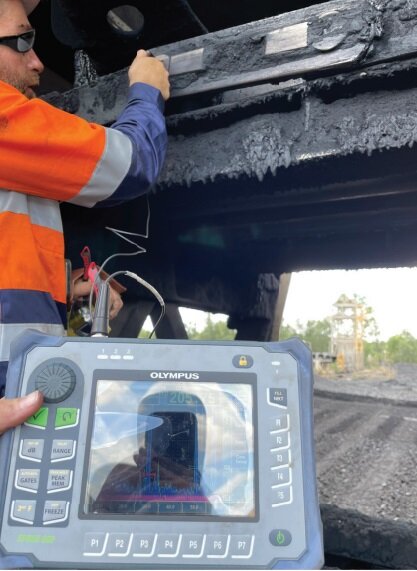 ➔SAVINGS BREAKDOWN:
Our NDT confirmed no pins had cracks and was still able to operate.
Prevented the mine site from having to purchase new chain at a cost of $200,000.
Chain was no longer in danger of breaking under load, allowing for production to continue.
➔TOTAL CUSTOMER SAVINGS = $400,000!
Click here to get in touch with a sales representative so we can help your business with the Tsubaki advantage!